Welcome to our men's wedding suit consultation! We are proud to say that we have over 60 years of experience in providing men with the perfect wedding suits for their special day.

When it comes to weddings, every detail matters, and choosing the right suit is no exception. A well-fitted suit can enhance your confidence and make you look your best, creating a memorable and lasting impression on your wedding day.
How it Works
Booking a wedding consultation with us is easy. Simply schedule an appointment at a time that is convenient for you. During the consultation, we will sit down with you and your partner to discuss the theme of your wedding and your style preferences. We will guide you through our selection of suits, fabrics, and accessories to help you find the perfect look for your big day.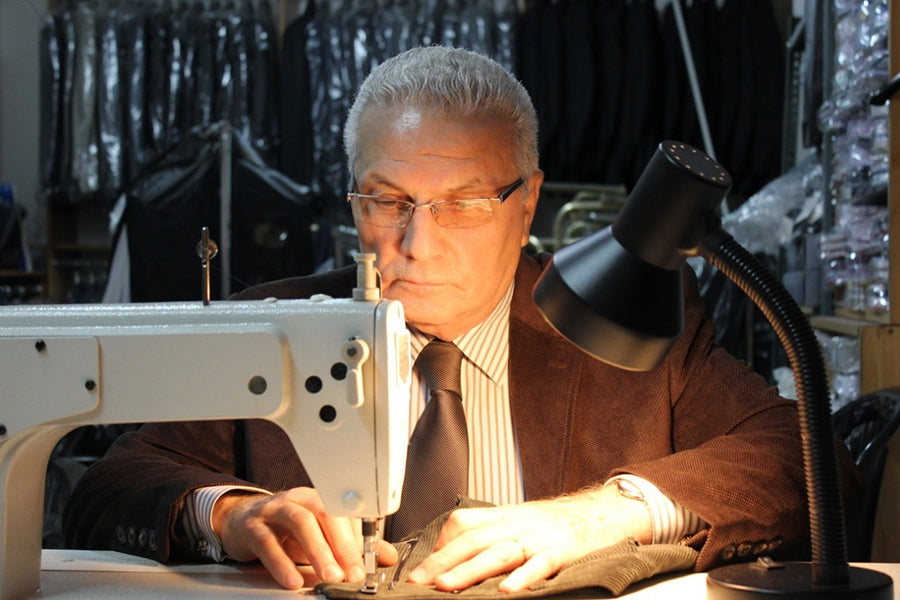 Our in-house tailor will take accurate measurements to ensure a perfect fit, and we can make any necessary adjustments to sizing.
We will also discuss options for the best men's suits to ensure that everyone in your wedding party looks their best. At the end of the consultation, you will leave feeling confident and excited about your wedding day attire.
Book a Consult
Wedding Suits
Make your wedding day unforgettable with our exceptional suit collection.
To book a consultation for wedding suit fitting, contact us on the link below